Provides access to more than 150 different teaching, controlling, monitoring and communication features. Specially designed for teachers and by teachers, to make the teaching process more simple and effective. The software is localized in 10 languages, used in thousands of schools, colleges, universities and libraries in more than 100 countries around the world.

Net Control 2 Professional Edition is a special version for large networks that contain hundreds and thousands of teacher and student computers. We optimized our licensing conditions for such environments to offer the most effective per machine cost. Regular PRO Edition licenses are available in packs for 250, 500, 1000, 1500 computers, with average per-seat cost at $2.99-$4.76 only.

Intended for large networks, provides centralized management of groups and connections for all teachers in the network; advanced access management for students and teachers; the better support of one-to-one, BYOD and multi-VLAN network environments.
WHAT EDITION TO CHOOSE
PROFESSIONAL or CLASSROOM?

Professional Edition is better if each teacher should have access to multiple student groups (classrooms) or if each student may belong to more than 5-10 classrooms or be connected to more than 5-10 different teachers.
Provides centralized management of groups and connections. All group and access information is stored and managed on a special "server" computer in the network (Connection Server) and is available for all teachers, who have access to the server.
Easily supports multi-VLAN network environment, just if the network connection between VLANs presents. There is no design limitations for the number of students that may be connected to one teacher, or for a number of groups available for teachers. They are only limited by the bounds of your license.
Better integration with Active Directory services: groups and connections may be imported from AD Organization Units, teachers can use Windows login to access Net Control 2 Connection Server.
Multiple levels for the group structure: groups may be placed into other groups (containers)
Optionally teachers may be allowed to modify their groups (add or copy new connections from other groups).
Better support for one-to-one or BYOD environments: students can choose a teacher from a list of available teachers and connect him/her automatically.
Individual access privileges for every group. Administrator may limit access of teachers to groups (classrooms), assigning the necessary access privileges for each group and teacher.
A group may contain users referenced by their login name. In this case a user will be assigned to the group despite of the physical computer where s/he is logged in.
Features of the teacher console may be limited for particular teachers with View profiles. For example, Administrator can forbid teachers to manage programs on student computers or change restriction profiles. The profile will be in effect for any computers, where this teacher is logged in.

Classroom (Standard) Edition is better if you have separate labs or classrooms that consist of a fixed sets of computers, or for situations when each student may be connected to a few (up to 10) different teachers.
The workspace (a list of groups and connections) and settings are stored on each teacher computer individually, and the list of groups may be individual for each teacher.
In order to support multi-VLAN environments student computers should be configured to use special Inverse connection model. Each student in this case may be connected to a limited number of teacher computers (1-10). The software uses this model by default.
The same as Professional Edition, supports centralized deployment of teacher and student components through Active Directory Group Policies or scripts.
Teacher can work with several groups of students (classrooms), each group consists of multiple student computers referenced by IP address or computer name.
Features of the teacher console may be limited with View profiles. For example, Administrator can forbid teachers to manage programs on student computers or change restriction profiles. The profile will be stored on the teacher computer, and will be in effect for all teachers of this teacher computer.
THE MAIN FEATURES
Except for connection, group and access management, several other features described above, Net Control 2 Professional and Standard (Classroom) editions share the same base of features and functions, available in both editions.
Show
Show Teacher's screen on student computers or a screen of any student to others, draw and annotate on the screen, share virtual whiteboard with students.
Teach
Use built-in Quiz Constructor to create interactive quizzes, run instant polls, send and collect work in a few clicks; create guides for students using screen recording tools; play video and audio files synchronously on several student computers at a time
Monitor
Maintain class discipline with monitoring features, help students remotely at any moment, control visited web-sites and used applications. Temporarily lock student computers to maintain attention.
Communicate
Rich communication features include text chat, voice communication, messaging. Send screenshots, graphic images, give rewards to students, receive help requests from them.
Control
Restrict access to undesirable web-sites, programs, USB drives, system settings. Disable printing and mute sound remotely; turn off and reboot computers, use wake-up on LAN technology to turn them on; manage files and applications.
Manage
Manage plans with built-in Lesson Planner, collect and keep events and lesson information in lesson journals, grade students, use student registration tools. For the full list of available features please click the button below.
SCREENSHOTS
Net Control 2 Pro
The teacher module
Net Control 2 Pro
Student Console
Net Control 2 Pro
Full screen text message on student computer
WHY NET CONTROL 2 PRO
Due to its advanced access and group management features, we recommend it for large networks that contain several classrooms, 100 and more computers.
Net Control 2 PRO does not require a domain or Windows Server operating system, but requires installation of a special Connection Server component on one of computers in your network. This computer will act as a "server" and intermediary between teachers and students. Works in both Ethernet (wired) and wireless networks.
Provides centralized management, configuration and update for teacher and student computers, extensive ways of forming groups and handling student connections.
Provides access to more than 150 teaching, controlling and monitoring features combined in a user friendly and intuitive interface.
Compatible with all modern versions of Windows, including Windows 10, 32- and 64-bit editions. The teacher module is also available on Mac computers.
Low per-seat cost of licensing when purchased in license packs for 250, 500, 1000 computer packs.
HARDWARE REQUIREMENTS
Operating system
Microsoft Windows 10, 8, 7 Service Pack 1, Vista, XP Service Pack 3. 64- or 32-bit editions; or Windows Server 2012, 2008R2, 2003R2. Mac OS X 10.6 and higher (the teacher module only).
Network
TCP/IP v4 local network (wired or wireless). 100 MBit/s and higher (recommended). Network latency: less than 10ms
Bandwidth
Connection Server: 0.002 MBit/s per client.
Teachers and students (for connected computers only): low-traffic operations - 0.01 MBit/s; direct full-screen control with keyboard and mouse - 0.2 MBit/s; broadcast teacher's screen to students - 0.15 MBit/s either for all recipients (Multicast is supported) or per client.
CPU
Clients: x86- or x86-64-compatible CPU, Intel Atom 1.2 GHz and higher.
Connection Server: 32- or 64-bit, 2 GHz and higher.
RAM
Windows 7, 8, 10 32-bit: 1GB; Windows 7, 8, 10 64 Bit: 2GB. Server operating systems: 4GB.
Connection Server: 4GB and higher.
Disk space
150 MBytes of free disk space for the software. Extra disk space may be necessary for user files (quizzes, desktop records etc.)
for 250 computers
license
$1990.00 -- for 500 computers
$3490.00 -- for 1000 computers
Larger licenses are available by request.
for Unlimited
SITE License
Allows unlimited number of installations in any combination of teacher and student components within bounds of one organization and one site.
for School
DISTRICT License
Allows installation on up to 1500 computers within bounds of a school district. Larger licenses are available by request.
MORE INFORMATION
All licenses are permanent for the purchased version of the software and do not require any recurring fees.
Volume licenses include installation of teacher and student components in any combination on the specified number of computers.
GET YOUR FREE TRIAL
Free Demo versions are available by request.
Educational and commercial organizations may request us for a fully-functional 30- or 45-day free evaluation license.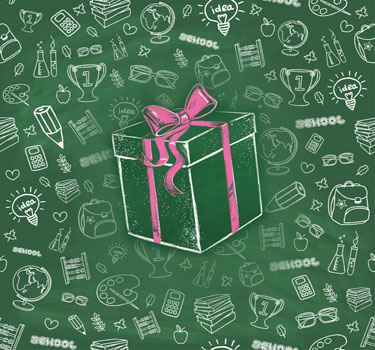 Still have any questions?
Send us a message
Successfully sent!